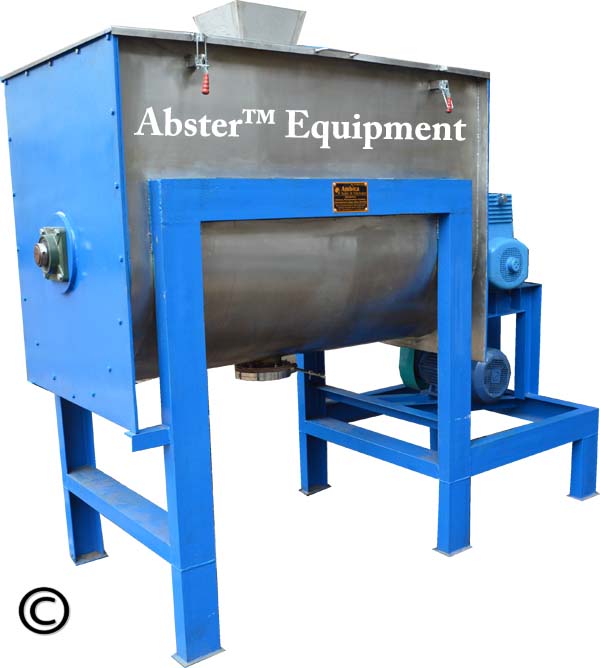 Ribbon blenders are widely used for homogeneous mixing of dry granules & powders. The blender comprises a 'U' shaft with two sets of spiral ribbons, one inside the other. Inner and outer ribbons are perfectly arranged, that during rotation, the material reaches each corner of the trough and imparts radial & linear motion to the whole of the material to be mixed. Our range of ribbon blenders are based on a proven agitator construction that provides a triple mixing action ensuring fast, efficient blending.



Working Principle of Ribbon Blender: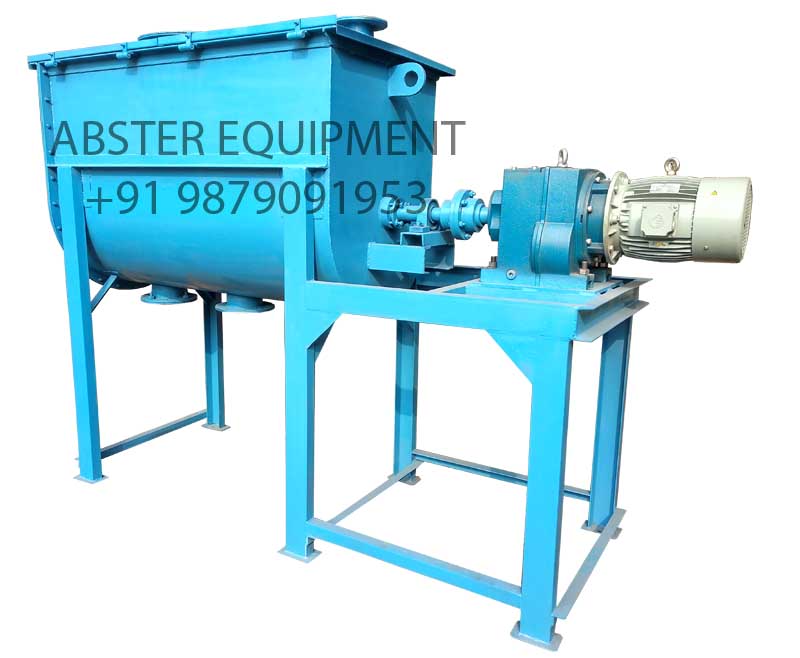 Ribbon Blender (also named ribbon mixer) is a basic industrial mixing machine. They consist, basically, of a trough-shaped shell (usually 2 to 3 times longer than it is wide) with a semicircular bottom, fitted with a horizontal longitudinal shaft on which are mounted arms supporting a combination of ribbon blades, paddles or helical screws set at a fairly close clearance to the semicircular mixer body so that no layer of material remains on the bottom of the ribbon mixer. The most effective design of ribbon layout is the double spiral in which the outer ribbon moves the product in one direction and the inner ribbon moves it in the opposite direction.
The ribbons rotate and move materials both radially and laterally to insure thorough blends in short cycle times. Ribbon agitators are used for blends that will be between 40 and 70% of the rated capacity of ribbon blender.
Ribbon Blender Operations:
The complete assembly is mounted on a MS/ SS structure
The material is moved from side of the trough to the centre and vice versa resulting in quick & homogeneous mixing
Double ribbon configuration also brings material towards central bottom outlet while discharging
A specially designed valve is provided at the center or butterfly valve for discharge
Blending is achieved in semi-fluidized state in the upper zone of the trough when used for fine powders
Machine can be provided with spray nozzles with pressure spraying system for spraying additives in blenders
Ribbon blender can also be used as dryer by providing jacket on the trough
All contact parts in SS 304/ SS 316 quality
Ribbon Blender Mixer comes in Standard and GMP models specially designed flush type outlet valve or butterfly valve (optional)
Top cover with acrylic sheet